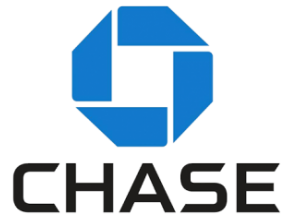 As with most banks and financial institutions (FIs), Chase deals with foreign currency exchange. Both its retail and commercial banks are ready to handle the buying and selling of foreign currencies. However, note that the bank's exchange rate depends on the type of account you have with the bank and the amount you are going to exchange.
However, not every single one of the bank's branches is capable of providing such services. It is recommended that you contact your local branch first to check. To know the location banks near you, you can use Chase's branch locator on their website: https://locator.chase.com.
Fees
When exchanging foreign currency in Chase, the bank will charge you with an exchange fee, but you can request to waive it. Other banks that waive fees are PNC, TD Bank, Key Bank, Northern Trust, Bank of America, and Capital One.
You can exchange foreign currency in Chase through a bank teller. If you plan on converting large sums, Chase has (around) 10% note rate. Also, bank tellers often are not knowledgeable of the current (or real) rate, spread, and hidden fees, so do not be surprised. Read our guide that compares spread and commissions when trading Forex.
Spread is a hidden fee. It is hidden in Chase's current rate. To calculate the spread, compare the rate that Chase offers, with the rate that is displayed in Google or the chart below:


To have a fair idea of the possible amount you will get for the exchange, you should use a foreign exchange online calculator or a currency converter. Good online calculators you can use are VISA's and MasterCard's.
Banks often stock currencies commonly exchanged in the global market: Canadian dollar, British Pound, and Japanese Yen. If the bank you will visit does not have the foreign currency you want to acquire, you will need to wait since the bank will have to order the currency you requested.
Travel
If you just want to convert foreign currency back to your local currency after traveling, it is best that you don't. Surely, the amount you have will not be too excessive due to cash limits. So, it is advisable to keep the money on hand.
Even if you find the best currency exchange deals, and even if it is from Chase, the amount you will receive will be still reduced. And forget about converting it in an airport money changer — only trade those currencies if you are strapped for cash.
The advantage here is that you will retain the value of your money. Also, you can wait for the currency's value to appreciate or become stronger than your local currency. On the other hand, if you plan to go back to the country you visited, you won't have to exchange local to foreign anymore and go through the same tedious process, which will let you save more.
Another thing you can do is to exchange the foreign currency person to person. For example, if you'll be traveling to London, you can exchange your US dollars with a friend who just came from the UK and still has extra British Pounds on hand or vice versa. Such types of transaction will let you have full control of the rate. And you can even choose to earn a bit of money at the same time.
Trading

If you want to trade foreign currencies or deal forex, your option is to deal with JP Morgan Chase & Co or specialized forex brokers. They provide complete FX e-commerce solutions to their clients. Plus, you can take advantage of the company's ForEx app, eXecute (available for both desktops and mobile devices). More active traders can profit from scalping and daytime trading of different currencies. The USA however, restricts this type of activity and only allows certain brokers to participate.
A few of the app's features are:
Trader Commentary
Flexible Notifications
Economic Calendar