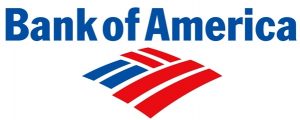 Closing a Savings or Checking Account
Before you cancel your account, you should cancel recurring credits and debts linked to it and clear all outstanding transactions.
You can skip the previous step. However, if you do so, expect that Bank of America will bill you costly fees.
To close the account, follow any of the steps below.

To close your account, go to one of the bank's branches and speak with one of the personal bankers. If the account does not have any balance, the closure of the account will be immediate. Doing this step is the most straightforward and recommended action.
You can also close your account by calling 800.432.1000. Expect that the representative attempt to talk you out of your cancellation request.
Another method is to write a request letter to Bank of America. If the account has multiple owners, be sure that all of them sign the letter. If the account still has balance, indicate the method on how the bank will send it to you. You can send the mail to FL1-300-01-29, PO Box 25118, Tampa, FL 33622-5118.
Closing a Credit Card, IRA, or CD Account
The previous steps apply to these types of accounts too. The only things different are the contact numbers and addresses that you will use if you choose to follow Step 3.b or 3.c to close your account. Here are the numbers and addresses:
732.9194 — credit card cancellation.
827.1812 — for IRA or CD account cancellation.
Bank of America, PO Box 982234, El Paso, TX 79998-2234 — mailing address for credit card cancellation.
Take note that you cannot cancel an IRA or CD account through the mail. You can keep all the checks you received. It is either you call Bank of America or visit one of its branches.
Finding the Nearest Bank of America Branch
To find the nearest Bank of America Branch, you can use its website's ATM and branch locator:
https://locators.bankofamerica.com/
All you need to do is provide an address, zip code, or landmark for it to show the banks/ATMs within a hundred mile radius. An alternative is to pinpoint your location on the page's map.
Getting More Information
More information about closing your account can be found here:
https://www.bankofamerica.com/deposits/manage/faq-account-information-and-access.go?js=y
You can also get in touch with Bank of America through this number: 800.432.1000.