Trader Group's focus is about creating more transparency and honesty in the financial industry. We understand that not all financial institutions and services provide the most honest and correct information to the customers. In fact, many businesses out there do not have the consumers' best interests at heart.
As students entering professional life, we want you to be ready and well informed about your financial and investment options. Whether you are taking out a loan, trading stocks, binary options, forex, or simply saving money in your bank account, it is important to understand what your actions entail and what risks you bear.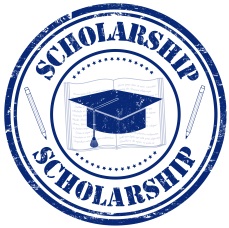 We created this scholarship to spread awareness about the dangers of incorrect investing and general fraud in the financial industry.
Eligibility
Must be a US or Canadian citizen or a permanent resident.
At least 18 years old.
Enrolled (or enrolling) in an accredited college, community college, law school, business school, or university.
Studying in a business or finance program. Related programs are also eligible (i.e. if you take at least 1 business or finance course).
Must have an academic GPA score of at least 3.50.
Application Requirements
Write a 400-500 word essay about a recent news event (within the past year) involving financial fraud anywhere in the world. This could be about bank scam, stock market fraud, unethical actions by a financial institution, unfair dispute resolutions with a financial regulator, etc.
Email your essay attached in .docx format to:  scholarship [at] tradergroup.org
In the body of the email, outline your name, university, the program of study, the length of the program (graduation date), year of study, and GPA.
Official transcript needs to be submitted only by the winner before the prize is released.
Scholarship Prize Deadline
We give out $600 scholarships twice a year:
Upcoming application deadline: December 10, 2017.
2nd application deadline: August 10, 2018.
We encourage all eligible students to apply. Regardless of whether you win or not, we hope that you learned something new from your essay and will be able to share useful safety tips with your friends and colleagues.