It is challenging to find the right car, but choosing your payment options can be harder. What does it mean to finance a car? Which options are the best for you?
Understanding Car Financing
Car financing is the most convenient way to pay for a new car. With this option, you can easily purchase one by only paying a small amount for an upfront down-payment, with the balance payable in monthly installments.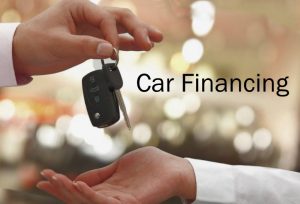 This means you can take that new vehicle home without paying the full amount. The process includes having to find a good lending company or creditor who you can talk to and agree with when it comes to payment terms.
Is Car Financing for You?
It is fairly easy for you and a finance person to agree on a price that you are both comfortable with. You have multiple options when choosing to avail of automobile financing, however, it is still smart to consider if car financing is the best way to go.
Car financing is a good choice only when you do not have the cash to pay the full amount of the car that you want. The following are some of the reasons why paying cash is still better than borrowing:
Car financing can result in more interest than just paying cash.
You need a good credit rating to get the best financing.
It may not be wise to apply for vehicle financing if you already have existing debts.
Two Options for Financing a Vehicle
Dealership Financing
This type of financing allows you to get financing from the dealership. You will have to agree with the dealer about the payment terms before signing the contract. Like direct lending, you will have to pay for the amount of finance money plus a finance charge. Dealers would usually sell the contract to banks (or other finance companies) who will service your account and collect payments from you.
Dealership financing offers:
Special programs: Dealership may offer special programs that are usually from the manufacturers. These programs include having to pay larger down payments or shorter contract. Most of the time, they require the buyer to have a high credit rating.
Multiple choices for financing: Dealers have connections with different finance companies and banks. This means you will have various choices for financing.
Direct Lending
Direct lending involves borrowing money directly from the bank, a credit union, or a finance company. You will have to agree to pay in installment the total of the amount you are to borrow, plus a finance charge.
Direct lending offers the following:
Comparisons: With comparisons, you can go to different lenders and learn about their credit terms before agreeing on purchasing a specific vehicle.
Credit terms in advance: You will be able to know how much you can borrow before shopping for a new car.
Financing is an option for most individuals who wish to purchase a new car. It is important to remember to look around for the best finance company that fits your needs.
Trader Group analyzed some lenders and brokers on the homepage. Banks offer the lowest interest rates, followed by private lenders.